Companies Journey
The journeys are decisive moments of company's life. The stakes can be internal or external...
The journey of company stays a incentive recipe for the human be. It meets or else, to be the monitoring of the other and to know them outside of a fully professional concordance. It rediscovers itself to personal title, it is come back enriched and motivated.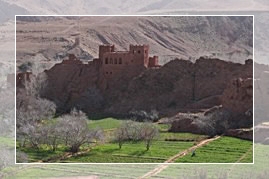 If you search an unpublished place in order to arrange a journey aiming to motivate a team, to manipulate a network, keep a clientele or to inform a group, Diyar Tour is an agency specialized in organizing trips in Morocco and has developed as a strategy of creating partnerships with various national and international companies for two major objectives:
To discover the real Morocco and its cultural wealth to Moroccans and foreigners.
Work closely with human resources departments to increase staff productivity and achieve the goals sought by the company.
The diversity of the landscapes of our country offers a rich platform to succeed to the objectives coveted of your company's journey.
We work in :
Journey of reward.
Journey of stimulation.
Team building.
Event, and company's birthday.
Seminary.
Convention.
Journey for your VIP customers.
Committee of direction.